Sign up right here
for class access & other good stuff:

… and you'll receive reminders with the call-in number, access to the recordings (available until Jan. 1st 4th), and a chance to win a free coaching session with me.
For sensitive, creative types
December 19, 21, 26, & 28 at 11 a.m. Pacific Time
(noon Mountain, 1 p.m. Central, 2 p.m. Eastern, 7 p.m. GMT, 8 p.m. CET)

I started putting this together as a special surprise for my Writer's Circle participants and then realized how much other people would benefit as well.
For free.
As a holiday treat kind of thing.
There's so much good stuff here that will set you up brilliantly for the new year.
We'll have a great time, I'll tell stories, and you'll get your questions answered too. It'll be fun!
Here's what we'll talk about:
Class 1: How to avoid the sticky trap of perfectionism.
Class 2: How to stop procrastinating about taking action on your biggest dreams.
Class 3: What to do when you have so many ideas you don't know where to start.
Class 4: How to be and stay more productive in the long haul, even if you're highly sensitive.
When you register, you'll also receive my weekly ezine as my gift to you.
Can't wait to "see" you on the calls!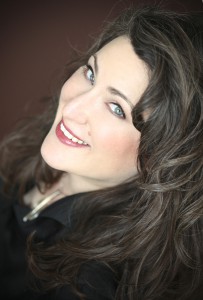 Warmly,

p.s. I've never done anything quite like this before, so it's a big experiment! I hope you'll join me. I'm celebrating the New Year with my Writer's Circle with this special offering. If you'd like to check it out the Writer's Circle in the meantime, you can do so here: http://JustDoTheWriting.com. If you're inspired to join us, use the code NEWYEARWRITE to save $30 on the upcoming session. This is the best savings I offer all year on this program.
A few answers to possible questions:
Yes, the classes will be recorded. The recordings will be available until January 1st.  Held over until January 4th.
No, there is really no cost for the classes, other than normal long distance charges you'll pay to your phone company when you call the conference line.
No, you don't have to participate. It's okay to listen quietly and/or muted. I'm totally okay with that.
Yes, you can submit your questions in advance by email (in fact, I'd love that!). When you register, I'll send you reminders about the calls and a place to submit your questions.
Yes, there will be some time at the end of each class for participants to ask live questions. I'll put us in Q&A mode, so you'll press some numbers on your phone's keypad when you want to ask questions. That way we won't have people interrupting each other.
The classes will run for approximately 45 minutes with a Q&A section of 15 minutes, for a total of 60 minutes each.
If you need help converting time zones, I suggest http://timeanddate.com.
I hope you'll join me!
Other questions? Click here to submit a question to my team.