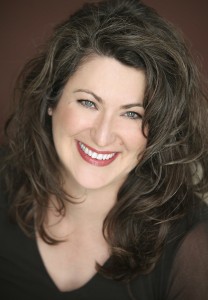 As a sensitive, empathic person, you are uniquely suited to do so many amazing things in this world — you take care of people in meaningful ways that leave them feeling deeply seen and supported, you are intuitive, insightful, responsible, and conscientious in everything you do, and you share profound truths with the people around you, which means that your impact on the world is both compelling and powerful.
But being sensitive and empathic comes with other challenges, like being negatively affected by the people around you — thoughtless critiquers, abrasive professional contacts, and even close friends and loved ones who don't realize how much their emotions and energy can throw you off for days.
Protecting yourself from all of the negative energy out there requires a skill set you weren't naturally born with as a empathic sensitive — it's one you have to learn.
I've created a 3-class bundle on "Energy Skills for Sensitive Souls" to help you get there.
Keep reading to see what's inside. :)

Take a quick look at what you'll get inside
Energy Skills for Sensitive Souls –
specially designed to help
highly sensitive people like you
Energy Skills for Sensitive Souls is a 3-class series of audio lessons and workbooks (with written versions for each!) that walk you through the process of using both practical skills and energy skills to protect your sensitive, empathic, and intuitive nature.
As a "highly sensitive person" (HSP), these skills are essential for you to successfully navigate this not-so-sensitive world.
In your lessons, you'll learn how to gracefully set interpersonal and energetic boundaries, and stay grounded, protected, and centered so you won't be so easily affected by the people and energies around you. You'll also learn how to clear away negative energy if it's already affected you, and you'll learn how to keep it from affecting you in the first place.
The bottom line? You'll learn the most effective and practical skills that I've discovered to support becoming a high-functioning HSP and empath – as well as all of the skills I've successfully taught to my highly sensitive clients over the last 12 years.
Let's take a closer look at what you'll find in each of your three courses.

Here's What You'll Learn In Part 1:
Basic Energy Skills
In this lesson you'll learn practical energy skills to help you clear away any negative energy or emotions you pick up from other people.
Because sensitives are so easily affected by the energy, emotions, and desires of others, these skills are critical. They'll help you prevent the feelings of overwhelm, confusion and overstimulation you face as a highly sensitive person.
(And they'll also prepare you for Part 2 of this course, where you'll learn how to keep yourself from picking up negative energy and emotions in the first place!)
In this class, you'll discover:
21 ways to get grounded (and stay grounded!) — including both metaphysical and practical/physical ways to ground yourself.
The two key skills that help you energetically stay in your body — so you'll be less easily affected by other people and feel clearer about who you are in the world, something that's not always so easy for the more sensitive among us.
How to understand your "energy anatomy" — as sensitives we have to "get" how we are wired.
Visualization exercises for grounding & clearing — you can practice these on the fly to help yourself be more present and calm any time you need it.
14 ways to energetically clear away energy and emotions from your energy field, whether yours or someone else's.
By the time you reach the end of the Basic Energy Skills class, you'll know how to get grounded and to clear away "other people's stuff" so you can get back to your own life without being thrown off by the people around you.
Then you'll be ready for…

What You'll Learn In Part 2:
Protection & Boundaries for Sensitive Souls
In the lesson you'll learn practical ways to protect yourself from the negative energy and emotions of other people – in other words, how to keep from being affected by other people's energies in the first place. :)
These protective boundaries are like a powerful energetic "immune system" that will help keep you calmer and more relaxed through your day — no matter what other people around you are doing.
In this class, you'll discover:
9 ways to protect yourself energetically — so you'll pick up less from the people around you.

A simple technique for handling angry, negative, or hostile people — so you can stop feeling at their mercy and feel empowered to stand up for yourself and protect yourself instead.

6 steps to making your empathic ability more conscious — so you can start to make new choices about what works and what doesn't.

3 ways to set and strengthen your interpersonal boundaries — finally learn how to say "No" and mean it, by backing it up with energy skills that help you feel stronger.
How to shield yourself from other people — so you stop automatically "merging" with the people around you and feel less affected by them.
At the end of Part 2 you'll know how to set powerful energetic and interpersonal boundaries so you pick up less from the (sometimes toxic!) people around you — and you'll feel back on track with your own life.
When you're done with this session, you'll be ready for…

What You'll Learn In Part 3:
Advanced Energy Skills
You'll complete your lessons by learning the advanced skills that help you stop processing the energy you pick up from other people.
If you're an artist or writer, you waste a lot of precious life energy that could be used for creative expression when you're caught up in other people's drama and "stuff".  This lesson will help you keep your creative energy even in the face of other people's emotions.
If you are also a body worker, energy healer, coach, counselor, intuitive, or other care giver, your work exposes you to even more intense energies that you are likely to run through your own system, which can be exhausting. This lesson helps you reverse that.
Instead of wearing yourself out, you will learn advanced skills to handle other people's energy, strengthen your intuitive and creative access, and keep your energy system in a state of high, clear vibration.
In this class, you'll discover:
How to understand your energy anatomy at a more advanced level, including your chakra system, so you can keep yourself functioning at a higher level.
Practical ways to clear your chakras and energy system for greater balance and well-being, particularly after working with others who are negative or hard to get along with.
Techniques to help you consciously connect & disconnect from others, getting off "autopilot" and into a much more empowered place in your social interactions.
Ways to access more of your intuitive and creative guidance by using simple energy techniques to put you into the "divine flow" naturally and easily.
How to create a safe, protective and sacred space for your creative, healing, intuitive, or energy work that will contain other people's energy (so you don't have to!).
At the end of Part 3, you'll know to create a highly intuitive, creative space so you can easily access your "creative downloads", and how to not waste energy processing other people's "stuff" and ease the strain on your own energy system.

And to recap, here's what you'll get today
when you order your copy of
Energy Skills for Sensitive Souls:
The full three-class bundle that teaches you Basic Energy Skills, Protection & Boundaries, and Advanced Energy Skills.
Each of the three courses includes an mp3 audio version of me teaching the class live, a written transcript version, and a PDF workbook so you can easily follow along the live class with and make your notes as you go.
(You'll also find a brief "Overview Guide" to help you get started.)
As a special bonus, I've also professionally recorded 11 standalone visualizations as mp3 audios so you can listen to them whenever you want, as you practice mastering the material you've learned in the classes.

Click below to get your copy of the 3-class series: 
Energy Skills for Sensitive Souls
at a significant savings
The Energy Skills classes are $97 each — but when you download the first class today for $97, you'll get the other two for just $1 more, or $98.
There's so much I'm looking forward to sharing with you in these courses. Just click the button below to begin learning how to take back control of your energy, your creativity, your intuition — and your life!
See what other people like you are saying
about the Energy Skills for Sensitive Souls
course series

"Great compilation of information! Thanks so much and blessings – you are an angel!"
– L.M., St Louis Park, MN
"I loved the information you shared and the way you created sacred space for the teaching."
– E.L., Los Angeles, CA
"I loved learning new skills to protect myself."
-K. W., Tucson, AZ
"It was worth every penny. …I loved the practical (and effective!) skills for staying in my own body and "facing the (sometimes too loud) music" with more confidence. Since the class I have found myself practicing the new techniques daily!… Jenna is wonderful and her compassion shines brightly."
-Jennifer Cobas, Scott's Valley, CA
"I loved it! This is amazing stuff."
– B.R., NYC, NY
"I was amazed at how much info and tools I came away with in such a short amount of time together."
– Y.S., San Francisco, CA
"Jenna – your workshop was absolutely awesome – it was a delight to be linked to others who understand the challenges of being highly sensitive. It was also a timely reminder to me of information that I know but hasn't been conscious…  Taking care of my emotional sensitivity is becoming more pronounced as I serve in more [inter-personal] capacities."
– M.N., Victoria, B.C.
"Thanks, Jenna! I really enjoyed it and feel so comfortable with the language, stories, experiences."
– L.M., St Louis Park, MN